When travel insurance can go wrong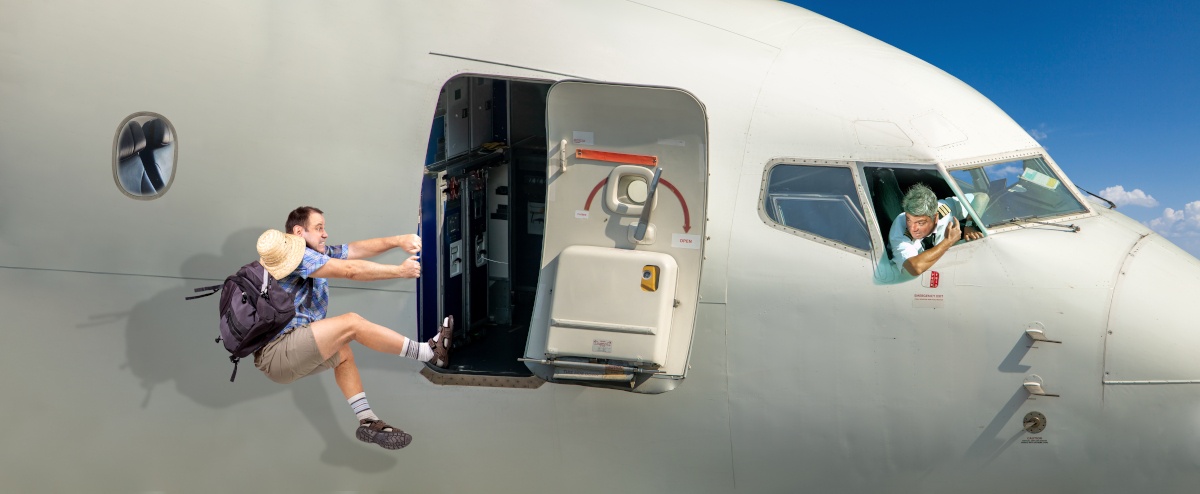 Imagine the excitement of planning your dream vacation after retiring, eagerly anticipating a journey filled with unforgettable experiences. You've purchased travel insurance, thinking you're covered for any unforeseen circumstances. However, the reality is that not all travel insurance policies are created equal.
Selecting the wrong or cheapest coverage can lead to big surprises when you need it most.
The Unpredictability of Travel: According to Forbes magazine, around 12% of trips have been affected by some form of natural disaster. While not all trips are necessarily canceled or altered, the figure illustrates the unpredictability of travel. From flight cancellations and lost baggage to unanticipated medical emergencies, the unexpected can and does happen.
Even seasoned travelers may decide to save some money by choosing the cheapest travel insurance. While many policies are clear on reimbursement for weather-related events, it can get more complicated when trips are impacted by personal illness or injuries.
For example, a serious fall can result in much-needed medical attention, including an ambulance ride, medications, overnight stays in a hospital, and the potential need for repatriation. Each outcome has its own associated cost and is usually addressed individually within a travel insurance policy. This means if you purchase the least expensive coverage, you are likely giving up reimbursement for one or more exposures.
Coverage Considerations: When purchasing travel insurance, certain coverages are essential for peace of mind. For travelers aged 55 and over, consider these must-haves:
Comprehensive Medical Coverage: Ensure your policy covers medical emergencies, including hospital stays and medical evacuation, especially if you have pre-existing medical conditions.
Trip Cancellation/Interruption: Protect your investment by choosing coverage that reimburses you for non-refundable trip expenses in case of trip cancellation or interruption.
Baggage and Personal Belongings: Make sure your policy includes coverage for lost, stolen, or damaged baggage and personal belongings.
Avoiding Exclusions and Restrictions: To prevent disappointments during your travels, watch out for common exclusions or restrictions in travel insurance policies:
High-Risk Activities: Some policies exclude coverage for certain adventurous activities, such as skiing or scuba diving. Ensure your activities are covered before departure.
Pre-Existing Medical Conditions: Read the fine print to understand how pre-existing medical conditions are handled in your policy.
Emergency Travel: Medical transportation can be exceedingly expensive. Make sure your policy covers ambulance rides, med flights, and return-to-home travel expenses.
Missed Connections: Check if your policy covers expenses incurred due to missed flight connections.
Repatriation: If traveling internationally, ensure your policy provides funds and assistance to get you back to your home country.
Travel insurance is an essential safety net, but not all policies provide the level of coverage you may need. To avoid potential pitfalls, work with a trusted, licensed insurance agent who understands the specific needs of travelers aged 55 and over.
Remember, choosing the right coverage means you can focus on making cherished memories during your travels, knowing you're protected when the unexpected happens. Bon voyage!